Skillfully Handcrafted from Locally Reclaimed Wood.
All of the finishes we use are 100% natural, organic and food safe.

Combining Art & Functionality
Simply Rooted Woodshop began in 2013 and has grown since with retail partners located throughout Canada. Our products are handcrafted with care, integrity and attention to details, just the way it should be. We believe in creating items that showcase the inherent beauty of the wood, through pleasing and timeless shapes while remaining functional and easy to care for.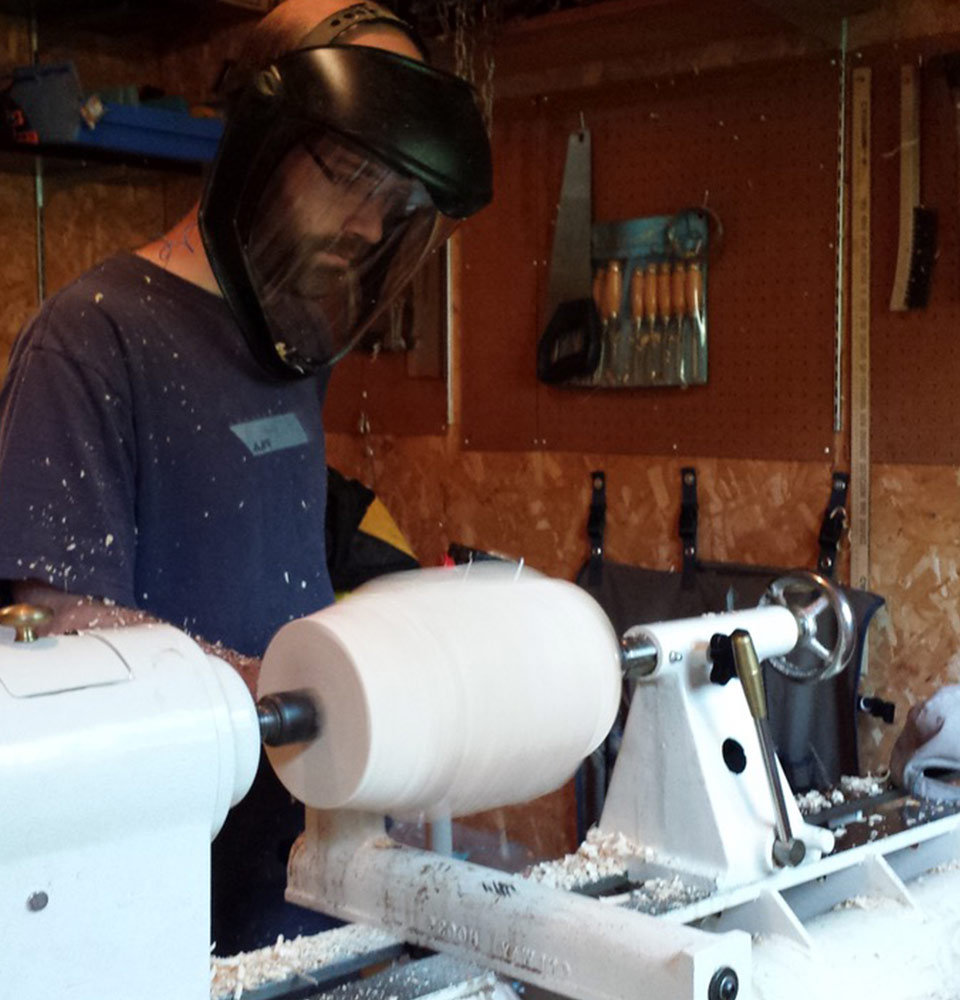 We specialize in making salad bowls, both small and large, as well as salt, pepper and spice mills. When time allows, we also make burl bowls and hand carvings. These pieces are more artistic in nature and make great statement pieces. We have also done commission and custom work.
A key to our success is our use of locally sourced native hardwood species such as Walnut, Cherry, Ambrosia Maple and Sugar Maple. We felt the need to partner with an organization that aligned with our values, and that was Ontario Wood . Using Ontario wood is the natural choice as it balances price, durability, functionality and beauty, allowing us to make timeless pieces.
Everything we make hinges on using the best available materials, while also ensuring these are sustainably sourced. We have developed wonderful working relationships with local arborists and land managers, ensuring that no tree is specifically cut to make our products. As long as the wood meets our strict quality criteria, we purchase anything from individual logs, to entire truck loads.
We strive to have zero wood waste in our production process. Each log is processed one at a time, and cut to maximize bowl blank production. The 'waste' wood from this process is repurposed to make spice mills, salad servers and kitchen implements. Everything left is used as a fuel source for home heating. Even the wood shavings are used as mulch and animal bedding.
From a rough-cut block of wood, we use specialty cutters to cut several bowl blanks of different sizes, wasting as little material as possible. These rough bowl blanks are then kiln dried. Once dry, the bowls are re-cut to final shape, sanded to a smooth finish and oiled to replenish the woods natural oils, making it ready for use.
Our spice mills are processed in much the same way, and are each hand turned to final size, sanded smooth, and then finished. Once completed and inspected, the mechanism is pressed into the wood body and the mill is ready for use.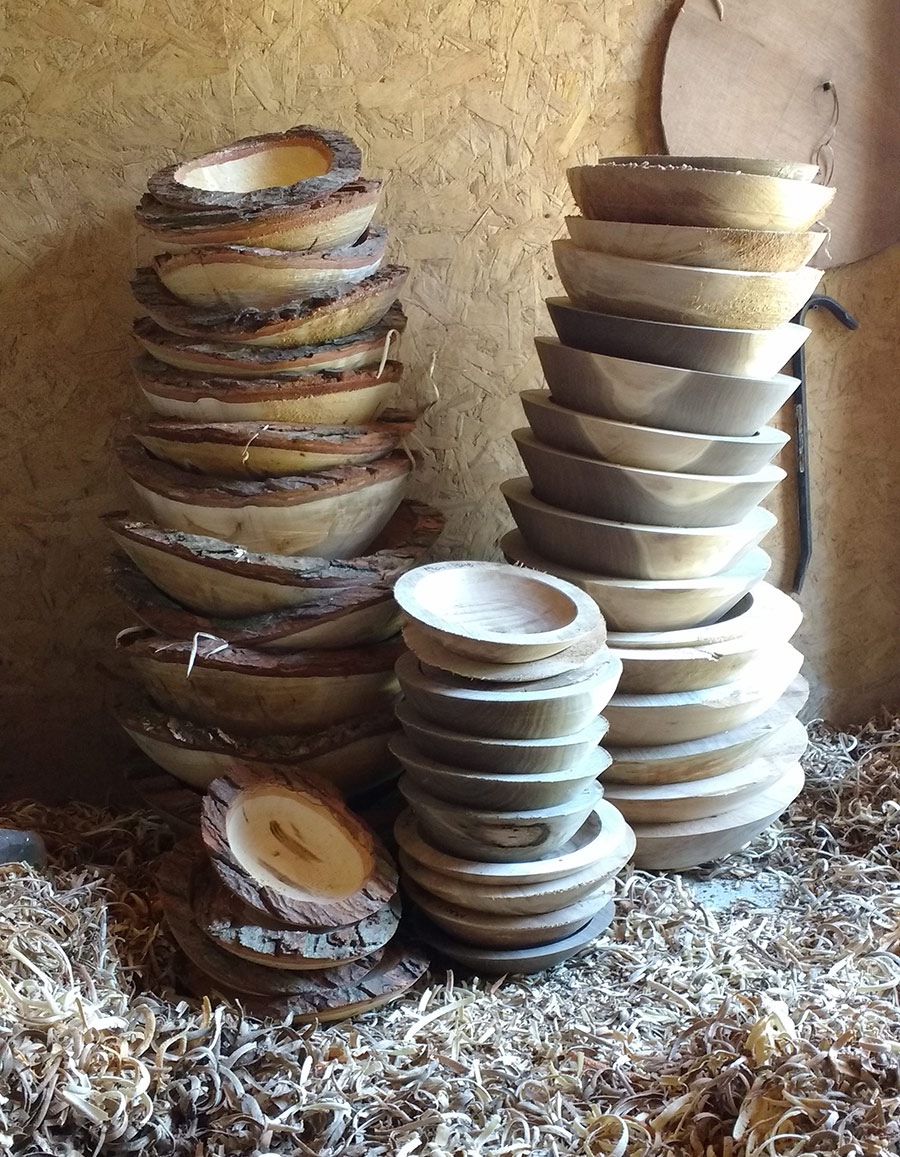 Email Us
windekind@simplyrootedwoodshop.com
Monday-Friday 9-4,
Saturday by appointment.