Corporate &
Interior
Tasteful ways to beautify your space
You can order by using our wholesale list and either sending us an email or giving us a phone call to let us know the product names, sizes and quantities you would like to order. Upon receiving your order, we will send you a digital invoice for the total charges with shipping.
STOCK:
We do our very best to always have items listed on our wholesale list in stock. However, due to demand and time (or lack thereof), certain items may be low in stock or in production. Therefore, the more lead time you can provide us with orders, the better.
WHOLESALE PRICING:
All prices are listed in CAN dollars. All authorized retailers will receive 50% off the MSRP (unless noted otherwise), plus the cost of shipping. Trade clients (interior designers, architects, restaurateurs etc.) will receive 25% off the MSRP, plus the cost of shipping. Prices are subject to change without notice.
OPENING ORDERS:
A minimum order of $400 or 6 items (whichever is lower) is required on opening orders. Initial orders (including shipping) for new accounts must be paid for before items are shipped out. We will contact you with your order total and a digital invoice.
DEPOSIT
A deposit of 25% of order total (excluding shipping) is required from all first time customers. This allows us to purchase the material necessary to make the products your ordered.
RE-ORDERS:
$150 minimum order is required for re-orders. If you are one of our returning vendors and wish to pay within 14 days of your order, let us know and we will update your invoice. Late payments are subject to a 5% late fee for every 14 days past due.
CHANGES TO ORDERS:
Any changes or cancellation to orders must be emailed to simplyrootedwoodshop@gmail.com within 10 business days. Deposits for orders canceled after 10 business days will not be refunded.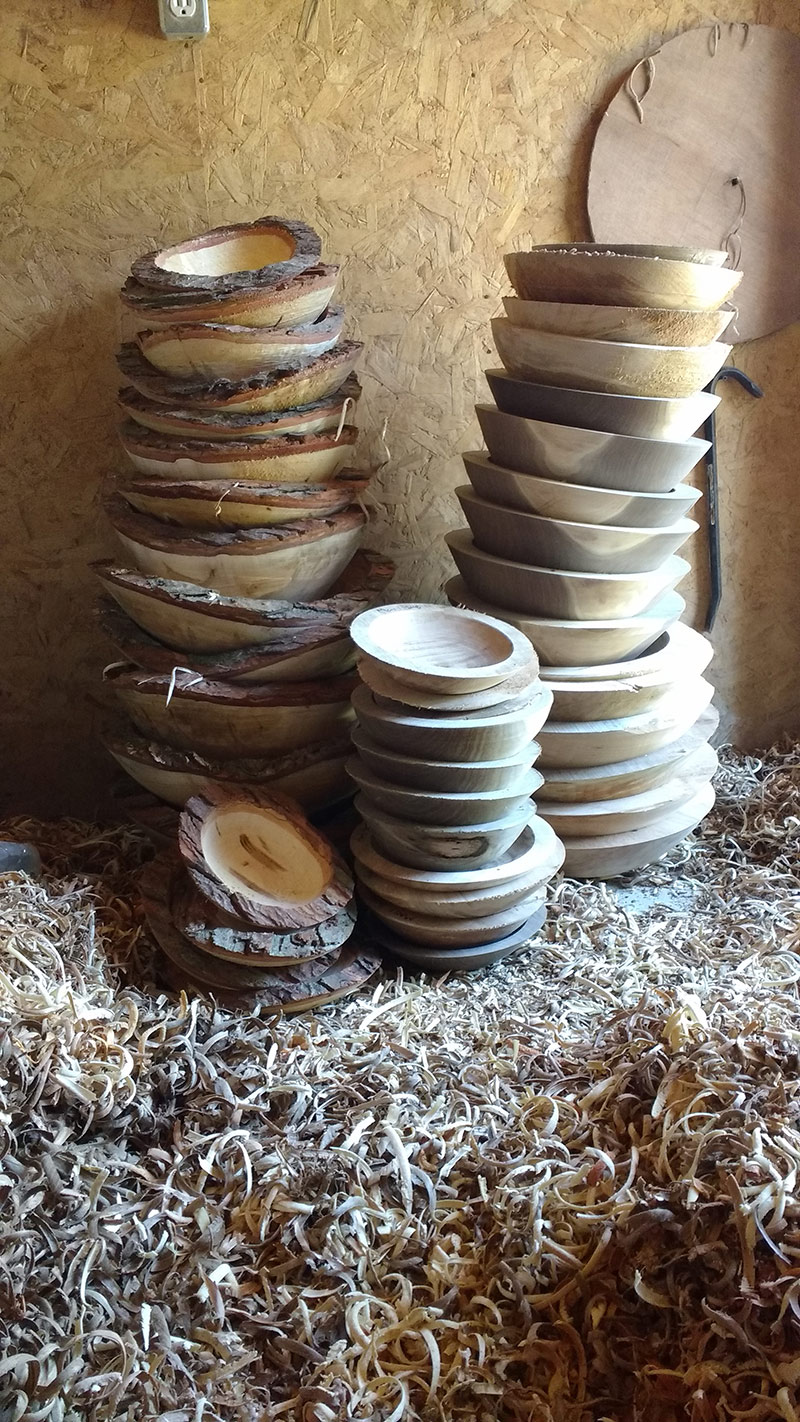 METHOD OF PAYMENT:
Payments through e-transfer, checks, cash and credit card are all accepted forms of payment.
DELIVERY & SHIPPING:
Though your shipment will likely go out sooner, please allow up to 2-4 weeks for your order to ship. Shipping/handling charges will be calculated and added to your order total when the order is ready to ship. Shipping costs are determined at the time of shipping and these costs are passed on to the customer.. We reserve the right to use our discretion as to the carrier to be used on any shipment-we do our best to use the most affordable and timely shipping courier available. Your preferred carrier may be used if you agree to assume any additional transportation charges.
NATURE OF HANDMADE PRODUCTS:
All of our products are handmade from natural wood material. Due to the nature of our production method and material used, each product may vary slightly in terms of size and color.
DAMAGES / DEFECTS:
Please inspect all shipments immediately upon arrival. Please contact Simply Rooted Woodshop at simplyrootedwoodshop@gmail.com within 5 days of receipt of damaged or defective shipments. Returned merchandise will be replaced with new merchandise. Returned merchandise will not be accepted if it is held for more than 10 days after receipt.
RETURNS / EXCHANGES:
Wholesale merchandise may not be returned or exchanged. We only accept returns in the case of defective merchandise as noted above.
CONSIGNMENT:
At this time, we are not able to do consignment.
Thank you!
Email Us
windekind@simplyrootedwoodshop.com
Monday-Friday 9-4,
Saturday by appointment.